"As so often happens with Washington scandals, it isn't the original scandal that gets people in the most trouble - it's the attempted cover-up."

- Tom Petri OBE.
"I had been investigating rumours about Celtic Boys Club for years, as had other journalists, but we were faced with denial after denial from the club"

- Anna Smith, the journalist who broke the story of convicted Celtic paedophile James Torbett.
Last week saw yet another Celtic Boys Club official accused of sexual crimes against children. Gerry King, former Chairman and coach with the youth set-up was charged by Police Scotland, the FIFTH Celtic coach to face court in relation to paedophilia. At the same time it was revealed that convicted Celtic paedophile James Torbett faces new allegations that he sexually molested yet another young player.
Four months ago it was suggested that there could have been a paedophile ring operating at Celtic. Latest developments do nothing to dampen those suspicions.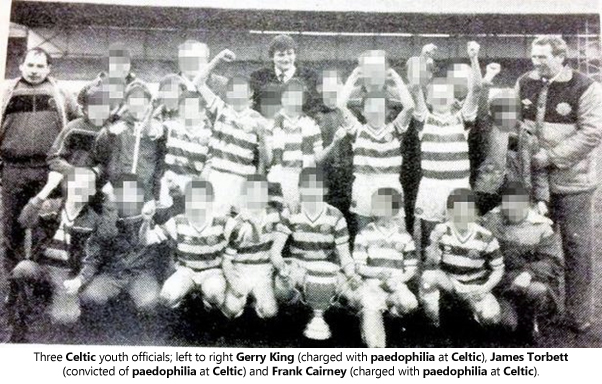 ...
Read the full article here