Below, an excerpt from "Celtic – The Official History" by former Celtic Football Club Director Brian Wilson.
"Youngsters like Roy Aitken and Tommy Burns were coming through from Celtic Boys Club which had been founded in 1971 to bring youngsters under the Celtic Wing."
For the avoidance of doubt, Mr. Wilson wrote the book as a fully sanctioned and funded Celtic F.C. publication.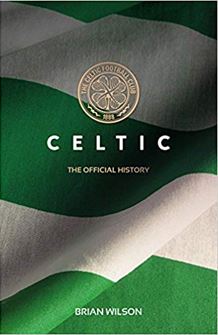 Mr. Wilson once claimed in a newspaper article that Rangers F.C. should be ashamed of themselves for advertising McEwans Lager on their shirts. Something to do with the effect it could have on children…….
As Stephen Fry once so succinctly put it, "sometimes there just isn't enough vomit in the world"