A lot of absolute nonsense has been written online regards the Celtic Paedophile Ring, their charges and convictions and the timing of the offences. One suspects yet more attempts by the Bheastly followers of The Club Like No Other to muddy the waters and disguise their eternal shame in light of what remains the biggest scandal sport has even known.
For the record:
John Cullen
On the 25th May 2004 at Glasgow Sheriff Court Celtic official photographer John Cullen admitted taking pictures of nude and semi-naked children as young as ten after cleaners had found in excess of 250 images in his store room at Celtic Park. The perverts' photographs had been there for more than 20 years. He admitted inviting the children to a house in Glasgow between January and December 1982 before getting them to pose for the camera. He pled guilty to a charge of lewd and libidinous behaviour. He had been employed by Celtic for 30 years.
Neil Strachan
On 7th May 2009 at The High Court in Edinburgh Neil Strachan, coach and secretary at Celtic East Boys Club was jailed for life having been found guilty of plotting with others to abuse children. He was convicted of attempting to rape an 18-month-old boy and assaulting a six-year-old. During what one newspaper described as "Scotland's worst child sex abuse trial" the jury hear lurid tales of tens of thousands of indecent images, the rape of children, bestiality and sadism.
In an email message shown in court Strachan wrote to an accomplice "I might have found us a contact with two boys, two and four, willing to share." In another message he has described "having fun with boys aged six and 18 months".
Strachan had previously been found guilty in 1997 of repeatedly sexually abusing a boy of 5 and was on the sex offenders register at the time of his crimes.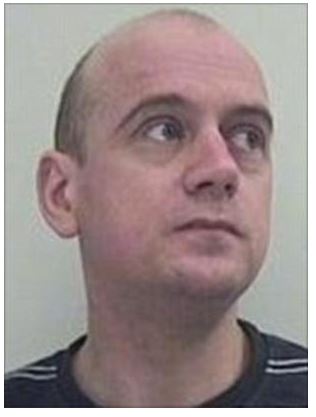 Neil Strachan (above) was jailed for life
Jim McCafferty
On August 13th 2018 at Belfast Crown Court former Celtic Youth coach and kitman Jim McCafferty was sentenced to three years and nine months after admitting eight counts of sexual assault. The offences took place from December 2012 to December 2015 his victim was between 14 and 16. He will remain on the sex offenders register for an indefinite period and has been banned from working with children in any capacity.
Additionally, documents filed at Livingston Sheriff Court allege young boys aged between just 12 and 15 years old were victims of indecent assault and lewd, indecent and libidinous practices at the hands of the Celtic official. Many of the offences are alleged to have been committed in the Celtic Park dressing room.
He is also charged with sexually abusing children during football tours in Germany and Austria whilst he was at Celtic. McCafferty is accused of molesting 18 children whilst employed at Celtic Park between the 1970's and 1990's. Further charges include assaulting and attempted to sodomise one of the boys and wilfully ill-treating, neglecting or abandoning a child in his care or exposing him in a manner likely to cause him unnecessary suffering or injury to health.
McCafferty's trial is due to commence in January 2019.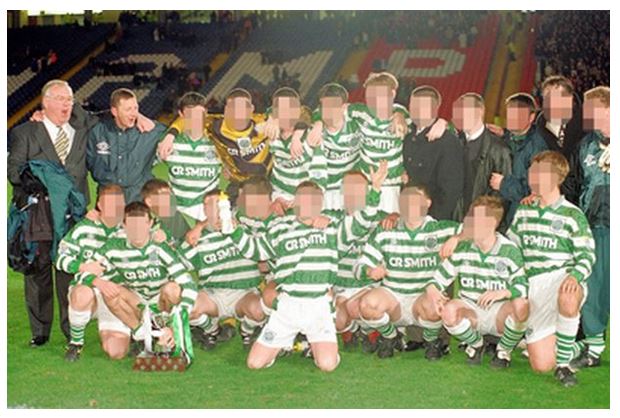 Convicted paedophile Celtic coach Jim McCafferty (far left)
James Torbett
5th November 2018 at the High Court in Glasgow, James Torbet the founder and former Chairman of Celtic F.C.'s youth wing Celtic Boys Club was jailed for six years after being convicted of sexually abusing three boys over an eight-year period. Two victims had been in Celtic's under-14s football teams, while the third was abused by Torbett at the age of five.
Torbett had previously been jailed for two years in 1998 for abusing three young Celtic players, including former Scotland international Alan Brazil, between 1967 and 1974. It was at the original trial that it was revealed that Celtic Manager Jock Stein knew of Torbett's sick crimes and failed to call the police – leaving Torbett free to commit further crimes against children. Court transcripts show that Stein instructed Celtic officials to cover up Torbett's paedophile activities.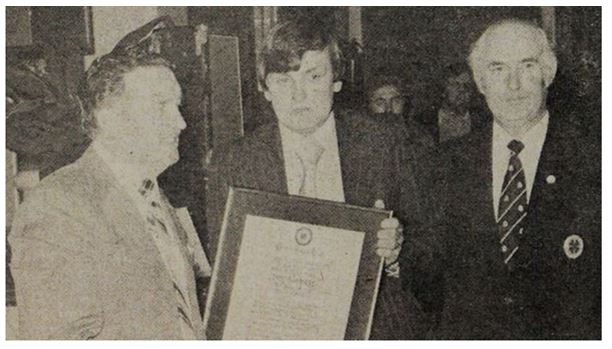 Celtic paedophile James Torbett receives an award from Jock Stein. Stein was aware of Torbett's sordid crimes and allowed him to continue unhindered
Gerald King
On 6th December 2018 at Glasgow Sheriff Court former Celtic youth coach and Chairman Gerald King was convicted of sexually abusing five children. He was found guilty of five charges of using lewd and libidinous practises towards the five victims between August 1984 and April 1989. He was also found guilty of taking indecent pictures of children at Celtic's training ground Barrowfield in February 1987. King's victims were aged between nine and 13 at the time of the abuse
King worked at Celtic paedophile James Torbett's company the Trophy Centre. Also employed at the Trophy Centre were Celtic Directors Kevin Kelly and Jack McGinn.
Frank Cairney
On 14th December 2018 at Hamilton Sheriff Courtmanager of Celtic's under-16 side Frank Cairney was found guilty of nine charges of sexually abusing young footballers. During the trial it was revealed that Cairney was a friend of Celtic Manager Jock Stein and adopted training methods dubbed "the Celtic way". Cairney told the court Stein had asked him to run the Celtic youth department and admitted to being on the payroll of the football club.
Victims aged between 12 and 17 told of abuse in Cairney's car, within the Celtic Park dressing room and at Celtic's Barrowfield training ground. He was convicted of lewd, indecent and libidinous behaviour against two 12-year-old boys between December 1965 and December 1968 in Lanarkshire.
Cairney was placed on the sex offenders register and will be sentenced in January 2019.
In 1998 Cairney stood trial accused of similar charges whilst he ran the Celtic youth set-up. The trial collapsed due to traumatised witnesses failure to give evidence.
Suggestions that dozens more victims of the 6th Celtic paedophile Cairney are now ready to come forward with more allegations persist.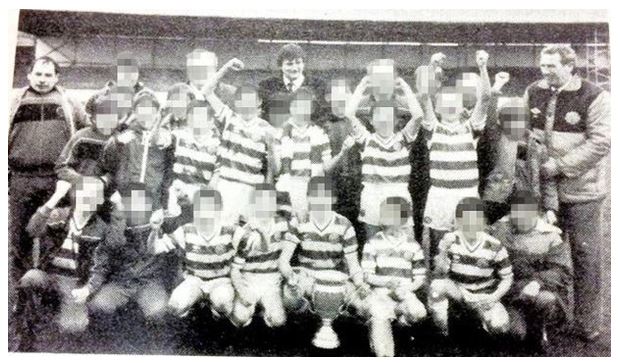 Three convicted Celtic paedophiles are shown in the above photograph. Gerald King (left) pictured with James Torbett (centre) and Frank Cairney (right).
Footnote.
On 10th December we published an article from guest writer chubbybrown where it was claimed that Twitter user BarcaBhoy1 was a Mr Craig Paterson. Since then we have been informed that this information was incorrect.
We take this opportunity to apologise unreservedly to Mr Craig Paterson for any offence or embarrassment caused to him.
Admin