That Celtic had SEVEN paedophiles (and there's more) operating at the club is well documented both here and elsewhere.
Courts have heard sordid evidence of Celtic officials raping children in the Celtic Park dressing room, sexually abusing wee Bhoys at Celtic FC's training ground and participating in cross-border child sex trafficking.
That Managers, directors, officials and players at The Club Like No Other covered up the sick crimes of the Bheasts involved is indisputable. Big Jock Knew, as did Burns, McNeil, Kelly, White, McGinn and hundreds of others.
As previously stated, Celtic is not a football club, it's a disease.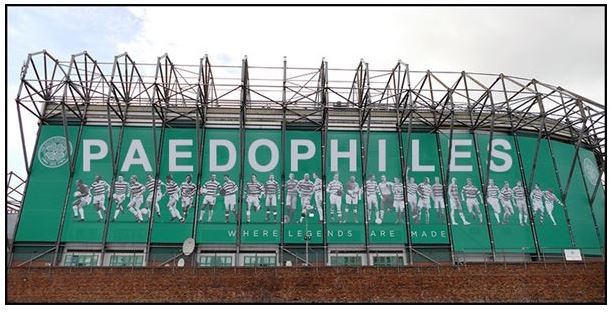 In 2016 Celtic F.C. employee Donna Quinn revealed that Celtic security manager David Brannan groped her in front of her teenage son, repeatedly touched her inappropriately and belittled and verbally and sexually abused her, whilst the club bullied her so severely following her revelations that she had to go off sick. Ms. Quinn told of how a "senior club official" she had gone to for advice urged her not to go to police and said the matter would be dealt with "in-house". They really have learned nothing.
Celtic then gave her a £14,000 severance package which barred her from discussing why she had left. Ms. Quinn stated "Now I've been left with no job. It's disgusting. They have left me high and dry, without a job, everything. Celtic just brushed this under the carpet."
Yesterday a national newspaper recounted the sordid story of how Sandra Schwedler of St. Pauli, who is German football's only chairwoman, was sexually assaulted by a Celtic fan when she was just 15 years of age when Celtic were playing away at Hamburg.


"I was 15 or 16 years old when an older Celtic fan offered me his strip if I touched him" said Ms. Schwedler.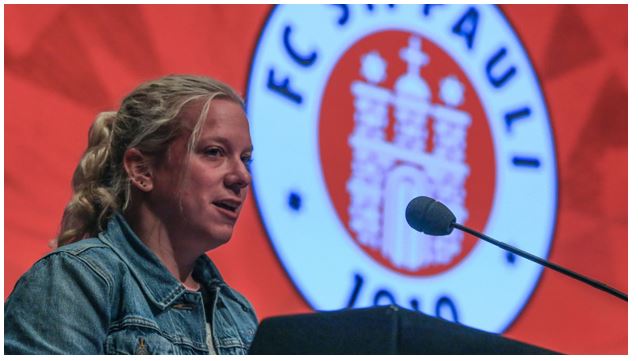 Sandra Schwedler (above) claims a perverted Celtic paedophile sexually assaulted her
And so it continues. Yorkshire got the Ripper. Gloucester got Fred and Rose. Manchester got Hindley and Brady.
And Glasgow got Celtic.