For those of you who don't recognize him, Adrian Goldberg is a journalist, radio and television presenter.
His current and past appointments include The Breakfast Show on BBC WM, The Politics Show on BBC TV, the BBC consumer programme Watchdog, columnist with The Birmingham Mail, Talksport, Radio 5 Live 5 Live Investigates, BBC Radio 4 and BBC News.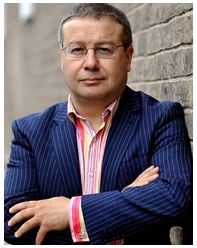 Recently this much-respected journalist has taken an interest in The Celtic Child Abuse Scandal (the greatest sporting scandal in world history). He conducted a harrowing interview with victim/survivor of Celtic sexual abuse Gordon Woods and Michelle Gray, sister of victim Andrew Gray.
Now Mr. Goldberg is preparing to make a film about the abuse, the Celtic cover-ups and Celtic-supporting Justice Minister Humza Yousef's refusal to even acknowledge the survivors and their families.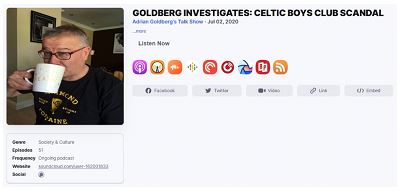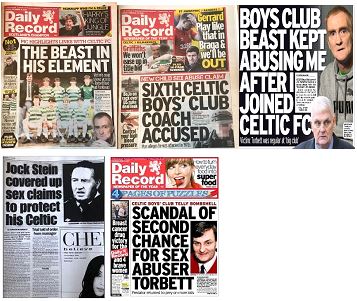 Mr. Goldberg is looking for help to fund the project. I would urge all decent football fans to donate. With your help, the depravity of The Club Like No Other will be exposed for all to see. Please donate today. Go FundMe Link
Developing story……