The Celtic paedophilia ring stretches far and wide and even spans continents. Children placed in the care of Celtic officials were trafficked, raped and sexually molested by those same officials not just here in Scotland but also in England, the USA, Germany, Austria, Norway, France and Spain.
You can read about it here:
https://www.vanguardbears.co.uk/article.php?i=284&a=celtic-%E2%80%93-international-class-p&£dophiles
They truly are a Club Like No Other.
Celtic paedophilia is of pandemic proportions, but what is often conveniently lost amongst the hundreds of newspaper reports on the Celtic ("The Paedo Club", copyright Mike Graham, Talksport) scandal are horrific events that occurred just forty miles along the M8 motorway from The Theatre of Shame.
According to reports in the Celtic F.C. official club magazine The Celtic View, Edinburgh-based "Celtic East Youth Club" was set up by the disgraced club in 1989 and was overseen by Celtic F.C.'s head of Youth Development Benny Rooney. The magazine reported that "the boys club will be run along the same lines as their excellent counterpart in the west run by Frank Cairney, Jim Torbett and their men".
Quite.
In 1997 the secretary of Celtic East Neil Strachan was convicted of the rape of children, sadism, bestiality, having indecent images of children and molestation of children including a baby of just 18 months old. At the High Court in Edinburgh he received a life sentence. The court heard that Strachan, who is HIV-positive, was "sadistic and aggressive". Prior to conviction Strachan had quit as secretary of Edinburgh-based Celtic East Boys Club after it was discovered he had abused a boy of just 5.
Yes, you read that correctly.
Celtic officials raped and molested babies.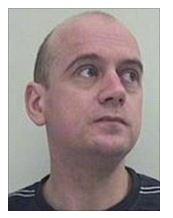 Celtic baby rapist Neil Strachan
It should be noted that when Strachan was appointed secretary of the feeder club, he already had a conviction for the indecent assault of a child in 1985. Following Strachan's conviction Celtic F.C. shamefully denied any link whatsoever to the boys club they had set up and funded. Yet another attempted cover-up swung into action.
In a country where children's lives are placed before all others and where a competent Justice Secretary was in place, Celtic F.C. would be called to answer questions as to why they lied about their links to a feeder club they themselves had set up.
Sadly, this is Scotland, where The Greatest Scandal in World Sport is ignored by an SNP administration who covet the votes of the Kerrydale Kiddyfiddling Klan above the welfare of babies.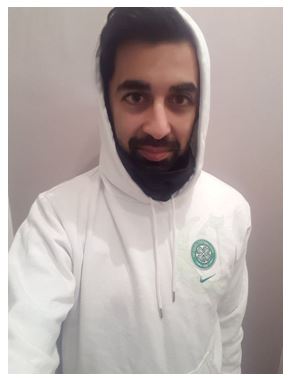 The SNP's Justice Secretary Humza Yousaf