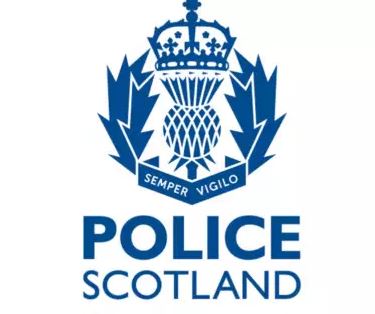 Rangers fans could be forgiven their wry smiles on hearing the motto of the Scottish Police Service, Semper Vigilo – Always Vigilant.
One could point to the massive banners depicting them as "H** Scum", somehow smuggled past the "vigilant" officers or perhaps the inflatable effigies which were then hung from the rafters of celtic Park, an action which again managed to escape the gaze of Scotland's finest. Meanwhile Northern Irish Rangers supporters, carrying the flag of their country, find them being seized by Police Officers as they attempt to enter Ibrox, on the pretext of them being "sectarian". The fact that the latter has happened on more than one occasion, accompanied by a subsequent apology from Police Scotland, suggests someone, somewhere is not paying attention.
The job of the Police is difficult and challenging, particularly at football matches, exacerbated by a recent increase in whataboutery and individuals being faux offended, much of which is played out across social media platforms.
Warwick University, WBS Research Projects offers the following explanation on Public Confidence:
"For any police force to be effective in safeguarding the public, retaining public confidence is critical. This is because the public are a key source of information, and their trust and cooperation are often key to law enforcement."
But that trust has to be earned and two significant incidents which pertain to public safety, and which rise above the simply annoying or exasperating examples cited in the opening paragraph, have significantly eroded the confidence and trust of Rangers supporters with regard to Police Scotland.
The aftermath of the 2016 William Hill Scottish Cup Final still rankles with many Rangers supporters. As someone who was there, and who witnessed first hand the events which unfolded, I still find it particularly difficult, that 30 seconds after the final whistle standing in the traditional Rangers end at Hampden, I was faced with a Hibs fan standing not 50 yards from me in the six yard box challenging and goading myself and other Rangers supporters to fight. This individual's course of conduct had nothing to do with joy, celebration nor overexuberance and any attempts to explain it or rationalise it as such are quite simply erroneous.
But it's events off the pitch which served to undermine confidence in the Police. As Rangers supporters raised questions about the preparation, speed and deployment strategy of the Police, they found themselves in the eye of a storm as accusations were levelled that Rangers fans had used their own children as barricades to hinder and impede officers reacting to the ongoing situation at Hampden. The author of the story, Jane Hamilton from the Scottish Daily Record, appeared to receive corroborative assistance from Callum Steele of the Scottish Police Federation, who tweeted that this version of events was consistent with reports he had received from officers on duty that day.
The Independent Press Standard Organisation (IPSO) ruling following a complaint regarding the story can be read in full here:
https://www.ipso.co.uk/rulings-and-resolution-statements/ruling/?id=03188-16
Both Jane Hamilton and Callum Steele remain in post.
The SFA ordered an independent Commission into the disorder which was chaired by Sheriff Principal Edward F Bowen CBE QC. Regretfully, I am unable to guide you to an unabridged version of his findings, as the SFA, for reasons best known to themselves, have decided to no longer promulgate his report.
https://www.scottishfa.co.uk/news/statement-on-william-hill-scottish-cup-final-commission/
Since publication, Rangers have contested the findings of the report and official statements from the club reflected that.
"We can state however that we will be seeking an urgent meeting with the author of the report, Sheriff Principal Edward Bowen, the Scottish FA's Chief Executive Stewart Regan and his Compliance Officer, Tony McGlennan.
It is imperative that we gain insight into the underlying basis for the findings in the report given that we consider it contains a number of factual inaccuracies and contradictions.
It is right that the club gives the author and requisitioner of the report the opportunity to comment on our concerns prior to making a conclusive statement."
Such concerns were not without foundation.
Although not widely reported by the press, who focussed on the report's main findings namely:
Police and steward numbers were appropriate
Neither club to blame for crowd trouble
Call for debate on criminalising pitch invasions
Physical interaction between players and fans to be discouraged
Retractable tunnel could improve player safety
Pitch invasion sparked by Hibs fans' high excitement
Overwhelming majority of Rangers fans behaved properly
There was also remarks in the report regarding intelligence prior to the match itself.
In the absence of the complete report I will refer to this exert from the Edinburgh Evening News dated 5th August, 2016.
https://www.edinburghnews.scotsman.com/sport/football/hibs/report-concludes-hampden-pitch-invasion-down-to-high-excitement-1-4195707
In particular, I would draw your attention to this paragraph:
"Mr Bowen said he was satisfied both clubs and the Scottish Football Association took reasonable precautions to minimise the possibility of a pitch invasion. He concluded there was no evidence to suggest the pitch invasion was planned, that the Hibs support had not been infiltrated by individuals holding some form of malicious intent, and that while some supporters were affected by alcohol, both male and female, that hadn't played a significant part in what happened."
On the Monday following the Cup Final, BBC Radio Scotland hastily scheduled a phone in hosted by Kaye Adams, to discuss the events and the aftermath. It consisted of both Hibs and Rangers fans phoning in to offer their own versions on events. I mention this programme because some of the Hibs supporters phoning in made reference to the fact it was all over social media, that in the event of a Hibs victory there would be a pitch invasion.
Given the vast galaxy which is social media it is not unreasonable to accept that those responsible for either Policing pre-match intelligence may have missed this, but for the subsequent investigation and report into the aftermath to either miss or totally discount testimony which has been aired by the country's national publicly funded broadcaster?
Rangers supporters are more than familiar with the failings and selective nature of "low-level intelligence gathering"
Fast forwarding to last week and the reputation and confidence in Police Scotland suffered further erosion following the Rangers vs Osijek tie at Ibrox, which was marred by violent disorder prior to the match. Concerningly for Police Scotland, criticism of policing arrangements came not only from Rangers supporters but also from Paul Goodwin, former head of Supporters Direct and co-founder of the Scottish Football Supporters Association, who accused the Police of being blindsided and failing to take into account the violent reputation of Croatian fans.
http://www.eveningtimes.co.uk/news/16398308.police-scotland-deemed-Rangers-match-which-saw-two-stabbed-to-be-low-risk/
Whilst I appreciate I do not have access to the resources, expertise and research facilities of analysts at Police Scotland, my somewhat crude google searches tend to suggest Mr Goodwin may have a point.
https://www.youtube.com/watch?v=z6dKP4tpzNU&feature=youtu.be
https://www.youtube.com/watch?v=z6dKP4tpzNU&feature=youtu.be
https://www.youtube.com/watch?v=4r9DAclKcGY&feature=youtu.be
It is perhaps worthy of note that the violence involving Osijek fans in Switzerland was only last year, which makes Chief Inspector Bowater's assertion that there was "no intelligence" to suggest extra policing was required, particularly difficult to fathom.
Warwick University Research Projects, previously mentioned, goes further in its examination of Public Confidence in the Police, citing the various array of measurements used by the Police to gauge and determine such confidence, including customer satisfaction surveys.
Of course in order to ensure favourable feedback, Police Scotland could tailor their customer satisfaction phone calls to 3pm every other Saturday when Rangers supporters are likely to be elsewhere, or alternatively, they could afford Rangers supporters the same level of commitment, transparency, protection and treatment which everyone in Scotland is entitled to expect from them.