Sycophant (noun)

A person who acts obsequiously towards someone important in order to gain advantage.

Synonyms: toady, creep, crawler, fawner, flatterer, flunkey, truckler, groveler, doormat, lickspittle, kowtower, obsequious person, minion, hanger-on, leech, puppet, spaniel.

Informal: bootlicker, yes-man.

Vulgar slang: arse-licker, arse-kisser, brown-nose............................
Recently a work colleague sent a drunken text to his ex that he thoroughly regretted. Cringe-worthy wouldn't even begin to describe it. Yesterday Herald "sportswriter" (and the term could only be used loosely) Neil Cameron penned an article about Dermot Desmond, owner of The Club Like No Other, which could only be described as disturbing. Unlike the work colleague, who managed to minimise the damage done, Cameron will find it impossible to cover his tracks in light of the most skin-crawlingly appalling article produced in supposedly neutral newsprint in recent years. I wouldn't normally provide a link to anything printed in what was a once-respected publication, but this really has to be read:
http://www.heraldscotland.com/sport/16589029.neil-cameron-dermot-desmond-will-run-celtic-his-way-no-matter-who-the-manager-is/
According to Cameron, Bheast FC's humiliating elimination from Champions League qualifying rounds is all part of some cunning masterplan. It's good to know that the Saturday Night Fever Lights were actually bought for Thursday nights in the Europa League.
Cameron further informs the Heralds' dwindling readership that a rebuttal from the notoriously litigious Fritzl is "always polite". He may want to speak to Mark Daly and Charlie Nicholas about that. Or for a better example of how he treats those who ask questions he doesn't like, Cameron could get in touch with his colleagues across the Irish Sea who dared to bring up the Moriaty Trubunal. He may also care to contact the BBC journalists who investigated the Panama Papers. And those who criticised Fritzls' role in the decimation of the Kleptocratic Republics "Boom to Bust" property market. Go on Neil. Mention terms like "Care Home Scandals"…… "Narco Latvian Banks"……"Paradise Papers"……"Tax Dodges"……."Air Hostesses Left Holding The Baby" and wait for the polite replies to come flooding in.
The fact is Fritzl is considered by many in Ireland to be a legalised gangster. A wealth-obsessed morally bankrupt tax-dodging bully who uses his expensive lawyers to prevent the authorities from getting too close.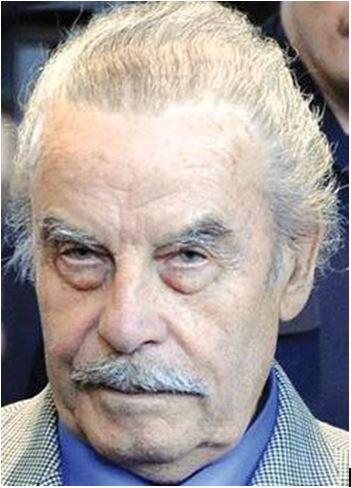 In a breath-taking display of arrogance only a supporter of the disgraced club could demonstrate Cameron further opines TCLNO's progression to the Europa League proper is a forgone conclusion. This partnered with a description of the Greek club who eliminated his team from the Champions League qualifiers as "the likes of AEK Athens". Classless.
One last question Mr. Cameron may care to ask the golf-mad Fritzl. "If you discovered your (non-council) golf club was covering up the hideous crimes of a paedophile ring, what would you do?"
"The Big DD" indeed. Never in the history of low-circulation newspapers has a Sports Editor allowed a huge tit of way-below-average journalistic talent to spout such sycophantic boak-inducing drivel. Surely Cameron must now be feeling as pathetically stupid as the drunken texter? He should be.
James Molloy, Lincolnshire.