"Celtic Boys Club's close links with Celtic FC was a feature in Cairney's trial. One of his victims told us how they used to sweep the terraces at Parkhead. Pressure on Celtic FC to make a meaningful statement likely to build" - Mark Daly, BBC Scotland.
Celtic official Frank Cairney has today been sentenced to 4 years imprisonment. In December last year he had been been found guilty of nine charges of sexually abusing children placed in the care of The Club Like No Other.
Branded "an evil paedophile " by one of his victims, on passing sentence the Sheriff described Cairney, 83, as a "wolf in sheep's clothing."
More accurately, he was a known Bheast in a Celtic blazer.
His trial heard evidence that Cairney had molested a child inside Celtic Park on a European Cup night, and that he was asked to run the Celtic youth wing by former Celtic manager Jock Stein. "Other children were molested by the Bheast" at Celtic's Barrowfield training ground over an 18 year period.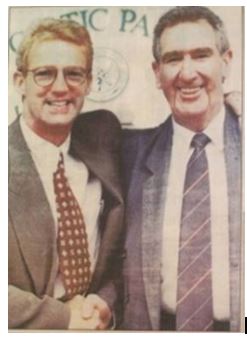 Celtic paedophile Frank Cairney (right) with his close friend Tommy Burns. Burns once stated that Cairney had the total backing of everyone at Celtic Football Club.
Rather than comment on their eternal mortification or apologise to the children who had their lives ruined at The Theatre of Shame, I'm sure Celtic Ambassadors and ex-players will be wheeled out to offer paranoid pish about referees or penalty decisions.
They are truly the dregs of sub-humanity.
Humza? He'll say nothing.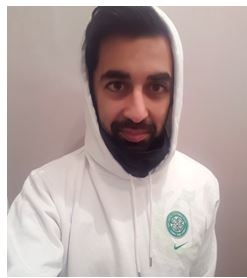 The total number of convicted Celtic paedophiles now stands at 5.
Next Bheast to face court proceedings at "The Big Paedophile Case" is former Celtic coach Jim McCafferty, who amongst many other charges is accused of raping children in the Celtic Park dressing room.
Developing story……