A friend of mine was a recent visitor to a popular central Scotland hostelry.
On approaching the bar he ordered his usual - a pint and something called a "Love Gin" for his wife. Apparently this potion is distilled at the Eden Mill premises near St. Andrews.
He was politely informed by the barman that the pub no longer stocked Eden Mill products. On enquiring as to why it was explained to him that regular customers had complained to the bar owner – the crux of their complaint being that Eden Mill sponsor Celtic Football Club, who in turn covered up the crimes of their paedophile employees. Essentially, Eden Mill prop up a cesspit of moral filth.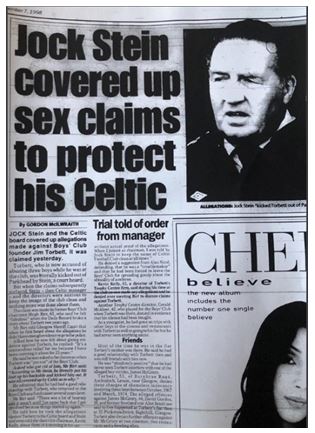 I made a few enquiries regards Eden Mill. The business is owned by one Paul Miller. They also sponsor Hibernian F.C. They have produced a plethora of Celtic Football Club related "limited edition" commemorative gift sets and gin bottles in recent years.
American and Japanese tourists can regularly be spotted at the Eden Mill visitor centre. The distillery site is owned by world renowned St. Andrews University. Their website features images of the world-famous Old Course at St. Andrews – the Home of Golf.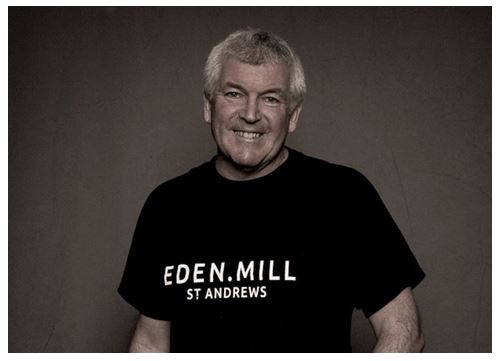 Eden Mill owner Paul Miller. Eden Mill sponsor disgraced football club Celtic F.C.
Eden Mill employs the services of Celtic's debased PR company Hollicom. Hollicom have been tasked by Celtic with limiting the damage done in relation to their paedophilia scandal.
Lovely people.
A Scottish MSP has called for a full and transparent independent enquiry into the whole sordid business - described as the Greatest Sporting Scandal of All Time. His attempts to speak with Celtic supremo Peter Lawwell have met with disdainful stony silence.
The pub owner's stance is admirable. On hearing the full story he immediately agreed to cease stocking Eden Mill products. Any decent human being would do the same. Not to mention German supermarket chains.
Eden Mill would be foolish to underestimate the public revulsion felt regards paedophiles and those who cover up their vile crimes.
Earlier I described an Eden Mill product as a potion.
In light of recent revelations perhaps poison would be more fitting.