News reaches me of a second public house that has decided to cease the sale of Eden Mill products in light of the companies sponsorship of Celtic Football Club, who are embroiled in a paedophilia scandal.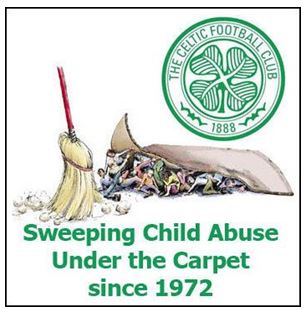 Newspaper have reported that Celtic F.C covered up the sick child-abuse crimes of their employees
The pub owner has declared he will not replace Eden Mill products on depletion of his current stock, such is his revulsion.
Another principled publican.
As far as I'm aware, Eden Mill continues to provide income to the Club Like No Other. Shame on Mr. Paul Miller and his team.
In March 1999 the Herald newspaper ran an article related to "irregular practices" at the Glenmorangie whisky distillery in Tain, Ross-shire. The companies' shares had fallen sharply and it was forced to issue a profits warning. It accused their national sales executive of shady practices in pushing too much stock into the distribution pipeline in order to earn corresponding bonuses. Corporate greed I think they call it these days.
Glenmorangie Managing Director Paul Neep stated that the sales executive – Mr. Paul Miller - had been sacked three weeks earlier in connection with separate financial irregularities relating to advertising and promotional spending. It was then that further investigation revealed that Mr. Miller had been overstocking the UK sales pipeline with Glenmorangie single malts over a period of at least two years.
Glenmorangie were forced to call in the police and it is claimed that Mr. Miller was "lucky to escape serious fraud charges".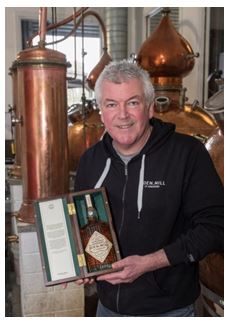 Eden Mill owner Paul Miller (above) was reported to police
Considering the above, one would think that Mr. Miller would be keen to steer well clear of controversy. Instead, he collaborates with the likes of Celtic Football Club - an organisation that covered up paedophilia - and their clean-up act Hollicom – the public relations "experts" who have forced to make their Twitter account non-public, such is public revulsion in relation to their practices.
Eden Mill sponsor evil.
Perhaps Mr. Miller doesn't consider paedophilia and the cover-up of same to be serious.
We should be told.