Fate plays a beautiful hand sometimes. I noticed recently that the centenary of the end of the First World War this year is to land serendipitously on a Sunday.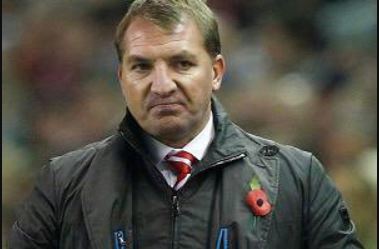 It is very fitting that this anniversary lands on such a day given its status, significance and poignancy in the calendar of the United Kingdom. All Armistice Sundays are important, it's just that some are more important than others and this forthcoming event is such an example.
It is literally (unless you are extremely young, fit and healthy and lucky enough to remain alive for long enough) a once in a lifetime event to be witness to a centenary moment. I do hope our great Club mark the occasion with something extra special for the reasons listed above. I'm sure we will do what is expected of any fair minded and balanced institution that respects and thinks deeply about the sacrifices of others.
WHAT changed Brendan ?
So just as the annual event takes place the annual anti-event rhetoric gets ramped up. Everyone from Corbyn to adolescent tantrums at universities to Islamists who hate being British and the supporters of Celtic FC seem to find their voice. The yearly cry fest is almost upon us. I can just about hear the gnashing of teeth and the swallowing of bile in the name of peace and anti- British colonialism. The chronically dysfunctional are once again amongst us and seem haunted by the placing of wreaths and if they could claim compensation for PTSD they probably would, paid for by the UK state, of course. The oppressed and the downtrodden are lousy role models as this stance projects the message that their weak status is in fact, somehow their strength. This overt behaviour by supporters of Irish terrorists and Islamic terrorism is the only irrational commodity that they have.
Where are the supporters of Hearts, Aberdeen, Kilmarnock, Livingston et al screaming Brits out and soldier scum whilst celebrating the beheading of a British soldier? The supporters of the clubs mentioned above have not denigrated wreaths and memorials of dead soldiers to my knowledge. Nobody has questioned the logic and annual hateful acts that normal people can set their watch by.
On that note about the frequency, I also had a look at the fixtures over the past few years. Celtic FC have only played at home twice in the last 8 years relating to the nearest footballing weekend before Armistice Sunday. What is at play here? How has the fixture list landed so favourably to the anti-British, pro-IRA Celtic FC support over the past few years? The notion being that, if Celtic FC are playing at home which they should have done at least 3 or 4 times over the past 8 years, they would be in a very difficult position in relation to recognising Armistice Day. Or scrapping it altogether to appease the malignant and callous bastards within their support who cheer the bombing of babies, women, men and non-combatants.
The 11.11.18 at Livingston football club will once again be an utter embarrassment to not just Scottish football but the Scottish society itself. The fools at the SPFL who are engineering these fixtures to enable Celtic FC to continue this unpalatable act are party to a concession too far. I wonder how the 'home' team feel when they look at the fixture list at the beginning of the season and they realise that they are hosting the Bhoyfriends of Sinn Fein for Armistice?
They must recoil, thinking about the supporters of a 'club like no other' being present on their stands, in their stadium, while the hosts put in place a silent tribute while the broadcasters mute microphones to nullify the disruption and the noise that spills with foaming spittle from their stupid lips. It must be like inviting an unwelcome guest to your home and watching helplessly as they defecate on your kitchen table and then blame you for their actions.
As I said above, they need to trot out their victim hood. You need to question why an annual ceremony would traumatise any one person or group so much that it gets the blame for this continuous self doubt and neurotic behaviour. I urge every right minded football supporter in the UK to view the support of Celtic FC as hypersensitive, hysterical, and dangerous to engage with. Lacking in any normal social skills, in short, their behaviour every November is warped, and they are depraved. We've all been hosting them since 1888. Fate plays a terrible hand sometimes.