Official court papers lodged last month state that former Celtic coach and kitman Jim McCafferty molested children in the Celtic Park dressing room.
Documents filed at Livingston Sheriff Court allege young boys aged between just 12 and 15 years old were victims of indecent assault and lewd, indecent and libidinous practices at the hands of the Celtic official.
He is also charged with sexually abusing children during football tours in Germany and Austria whilst he was at Celtic.
McCafferty is accused of molesting 18 children whilst employed at Cromwell Street between the 1970's and 1990's.
In April this year Celtic official Francis Cairney – a senior figure at the Parkhead club in the 1970s and known as the Godfather of Celtic youth – was charged at Hamilton Sherriff Court with gross indecency and indecent assault of children in his care whilst he was at the Parkhead club.
Another former Celtic youth supremo James Torbett was this week sentenced to six years imprisonment at Glasgow High Court. The court heard he abused Celtic youth players between August 1986 and August 1994. A 34 year-old man told of being sexually abused on numerous occasions as a five-year-old when he visited the Torbett-owned Trophy Centre at Shawbridge Street in the city. His Trophy Centre business partners at the time were former Celtic Directors Jack McGinn and Kevin Kelly. Kelly was also a director at two of Torbett's other businesses.
Torbett could regularly be spotted in the Celtic Directors Box as a guest of the Celtic Board. Accounts show that Celtic Football Club spent in excess of £1 million on Trophy Centre merchandise.
He was jailed for three years in 1998 on conviction of abusing three Celtic youth players, including former Scotland international Alan Brazil, between 1967-74.
During the trial, another Celtic Official, Mr. Hugh Birt told how Torbett was allowed to return to Celtic despite previously being sacked by Jock Stein for child abuse. The police were not informed of the reason for Torbett's dismissal.
Celtic's youth wing was founded by Torbett in 1966 with the permission of Stein – who became honorary president of the Boys' Club – and former Celtic chairman Sir Robert Kelly. It acted as a feeder, producing a string of Celtic players including Roy Aitken, Paul McStay and Tommy Burns.
Celtic View archives revealed that in 1977, three years after he allegedly threw Torbett out of the Boys' Club, Jock Stein was pictured presenting Torbett with an award recognising his services to Celtic.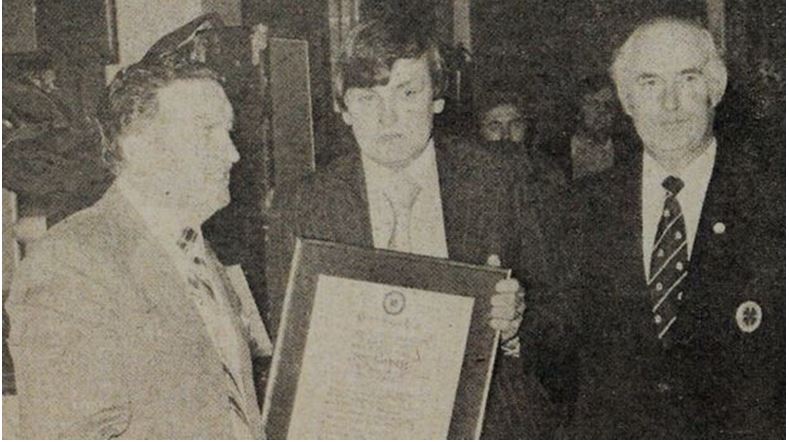 Jock Stein with paedophile James Torbett and Hugh Birt. Birt claimed in court that Big Jock Knew
In 2004 Celtic official photographer John Cullen admitted taking pictures of nude and semi-naked children as young as ten after cleaners had found in excess of 250 images in his store room at Celtic Park. The perverts' photographs had been there for more than 20 years. He admitted inviting the children to a house in Glasgow between January and December 1982 before getting them to pose for the camera. He pled guilty to a charge of lewd and libidinous behaviour. He had been employed Celtic for 30 years.
In April 2017 Gerry King, former Chairman and coach with the Celtic youth set-up was charged by Police Scotland, the fifth Celtic official to face court in relation to paedophilia. King was an employee of Torbett, Kelly and McGinn's Trophy Centre business.
Many more of Torbett's victims are now considering coming forward. This latest conviction is only the beginning of the story of Celtic's Shame.
Since 2012, American football club Penn State has paid more than $109 million to more than 30 men who have come forward as victims of very similar paedophilia and it's cover-up. Penn State's total abuse-related costs have exceeded $250 million.
Jordan's Solicitors are currently advertising their services to those who wish to make claims for compensation against football clubs they feel covered up the sick crimes of their employees and officials.
Their advert states:
"Jordans are experienced in dealing with compensation claims against sports clubs including football, sporting organisations and coaches in relation to sexual abuse in a sporting environment. if you have been the victim of abuse in football or in a sporting environment and wish to obtain guidance on your legal position and your entitlement to seek compensation then call our highly skilled Legal team on 0330 300 1103."