One of the first to break the news that Eddie Howe had decided to run a mile from an offer of employment at the Paedophile Club (copyright Talksport, Europe's biggest sports radio station) was the BBC's snivelling maggot Chris McLaughlin
Predictably the skeletal little wretch trotted out what will become the Peadophile Clubs party line; "It is understood the make-up of his backroom team could have played a part".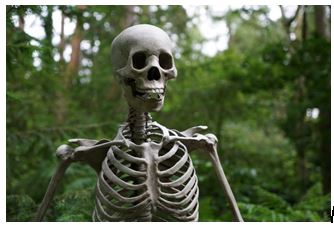 Paedo Club message Bhoy Chris McLaughlin was primed to trot out the party line
Lies. Two main factors played a part in Howe's decision.
The first is transfer budget. Whisper it……the Paedophile Club are close to skint, and the absentee Irish benefactor is no longer willing to throw his cash down the drain. Who can blame him. One thing Desmond is not is a scatter-cash. He's watched in horror as Old Laughing Bhoy Peter Lawwell and his lager-soaked sidekick Neil Lennon have blown tens of £millions on dud after dud and ridden roughshod over a succession of comical European displays (who's laughing now Peter?). Howe knows the SPFL runners up require a complete rebuild and he knows what it will cost.
The Paedo Club cannot meet that cost and their offered list of prospective transfer targets left Howe shaking his head in disbelief.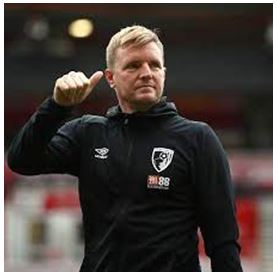 Eddie Howe – a lucky escape
The second reason will be a little more uncomfortable for the Bheast in your life.
Eddie Howe is an intelligent level-headed man. He had a huge decision to make which included uprooting his wife Vicki and their three young children and moving them north. As clever men do, he done his homework….and that brought him to research the poisonous gaggle of sub-humanity who follow the Paedophile Club.
As a proud Englishman, he was alarmed by the anti-British bile that emanates from the stands at the Theatre of Shame. Not to mention the IRA banners. As someone who knows him well put it to me "he was not impressed at all".
He was shown social media examples of the Bheast in action and recoiled in bewilderment and horror. The same underclass who had told us they were "all Neil Lennon" now wanted the deranged pisspot dead and Lawwell shot.

Howe was further alarmed to see videos of a feral mob of Bheasts attacking Celtic players in their cars and throwing fences, missiles and bottles in their direction. He was now seeing the real Bheast.
Meanwhile he was made aware of Celtic's vile paedophile history; their crimes, their child victims and the cover up. He asked himself if this was something he wanted to be part of. The answer was no.
To pop the cherry on top of the icing on this rather stale and sour cake, Eddie Howe watch on in horror as the national news showed footage of Lawwell's home ablaze, having been firebombed. News bulletins reported that Lawwell's daughter and her young child were in the house at the time. Again Howe asked himself if this was the kind of set-up he wanted to be involved with. Again the answer was no.
In the coming days the narrative will be steered and set by a succession of media Bheasts. You can expect terminology like "the job was too big for him" and "Celtic were beginning to have their doubts and were looking at other options" to be trotted out.
Let me assure you. Eddie Howe was absolutely the number one target for the Paedo Club, and Eddie Howe chose to reject them for reasons you won't hear the media repeat.