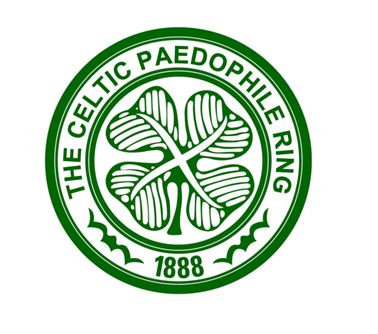 On Tuesday, Celtic Football Club paedophile Jim McCafferty was jailed for 6 years and 9 months having pled guilty to 12 child sex abuse charges including the attempted rape of a child in the Parkhead dressing room.
In 1996, a talented 15 year-old Celtic youth player was brutally murdered in his own home by serial paedophile Brian Beattie. Beattie had battered his victim to death then set fire to his body. He was subsequently sentenced to life imprisonment for his appalling crime.
During the investigation, which was clouded by accusations of police corruption, the aforementioned paedophile Celtic coach McCafferty was one of the suspects. McCafferty had been a regular visitor to the young players' home and records revealed he had phoned him on the day of the grotesque murder.
It could be that paedophile McCafferty's phone call to the young Celtic starlet on the day paedophile Beattie committed the murder was purely coincidence. It is also not beyond the realms of possibility that the phone call was made with a more sinister motive. Two seriously depraved paedophiles engaged with the victim on the same day - one by telephone and the other entering his home to commit the most heinous of crimes. Purely coincidence?
That same year, McCafferty suddenly left his Celtic employment for what an unnamed club spokesman described as 'personal reasons'. We now know what those 'personal reasons' were.
Once again, as with other cases of paedophilia uncovered at Celtic FC, those running The Club Like No Other declined to call the police when the allegations surfaced. McCafferty was subsequently free to continue to sexually abuse many more children.
McCafferty also had a close friendship with twice-convicted Celtic paedophile James Torbett. Court transcripts revealed that Celtic manager Jock Stein and Directors at Celtic covered up Torbett's monstrous crimes. Torbett was also allowed by Celtic to continue abusing children.
Another of McCafferty's close friends was Crewe Alexandria's Barry Bennell who was last year sentenced to 31 years in prison for 51 counts of child sexual abuse. McCafferty took young footballers to visit Bennell at his home in England. Once again, it could be purely coincidence that two seriously depraved paedophile football coaches were very good friends…..
During a recorded interview with the Daily Record, McCafferty stated "I'm probably as bad as the rest of them....but I hope they're going to apologise the same as I'm going to be doing." Who "the rest of them" are remains unclear. Presumably McCafferty is referring to other members of the Celtic Paedophile Ring.
Whistleblower and Celtic fan Gerry McSherry is on record as stating that there were around 14 paedophiles operating at Celtic Football Club;
"I gave the police the names. 14 names, not two names. I gave them the names in 1995 and 1996. They only arrested Torbett and (convicted Celtic paedophile Frank) Cairney at the time. Clearly, serious questions need to be asked of the police."

Convicted Celtic paedophiles McCafferty (left), Torbett (centre) and Cairney
It would appear that Mr. McSherry is correct. Serious questions need to be asked not just of the police but also of Cabinet Secretary for Justice Humza Yousaf and his boss Nicola Sturgeon.
This isn't going to go away you know.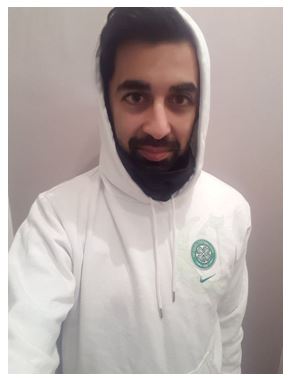 Justice Minister Humza Yousaf